In the Culture 3.0 landscape, the practice of making art and culture omnipresent benefit both the cultural sector and society at large.
Would you like to live in a society where people have been liberated from the need to focus on productivity and efficiency, where we are free from the suppression of individuality, free from disparity, and free from constraints on resources? Where instead we can exercise our compassion and insight to identify the different needs and challenges faced by different segments of society and use our rich individual and collective imaginations to develop scenarios to solve them? Welcome to Society 5.0—the Imagination society i, an ideal concept put forward by Keidanren (the Japan Business Federation). They invite us to consider what kind of society we wish to create.
Our imaginations manifest differently because of the moulding influence of the culture that surrounds us. Therefore, when seeking to bring to life any inspiring, equitable, human-centred future scenario the capacity for unleashing the potential of cultural activity as a source of value becomes vital. It is also vital for counteracting the gripping effects of technological development, most importantly the automation of human behaviour, which has been exposed as the goal of 'surveillance capitalism'ii —a new mutant form of capitalism. The infinite mind of the creator is free; it defies automation and convenience. Is it possible that the key to creating an inspiring future is to be found in the arts?
In order to unleash the potential of culture, we must understand how it is transforming. The Digital Era has ushered in Culture 3.0iii — characterized by massive, shareable, and shared production of content that is instantly diffused and circulated. Audiences have become practitioners: we are developing our personal capabilities to transform/manipulate the cultural content we are being exposed to, and this is laying the foundation for the culturalization of economies. Cultural participation has been demonstrated to shift value into the social domain.
How can we move forward to unleash the potential of culture, to make it more inclusive instead of just another channel for income disparity and opportunity inequality? By collectively acting to make art and culture omnipresent.
"The art of tomorrow is not necessarily that which is created for galleries, exhibitions, and the art market—there's another way. I see artists having a critical say in the shape of tomorrow." Gaël Charbau, Curator and Artistic Director
of ZAC Olympic and Paralympic town for Paris 2024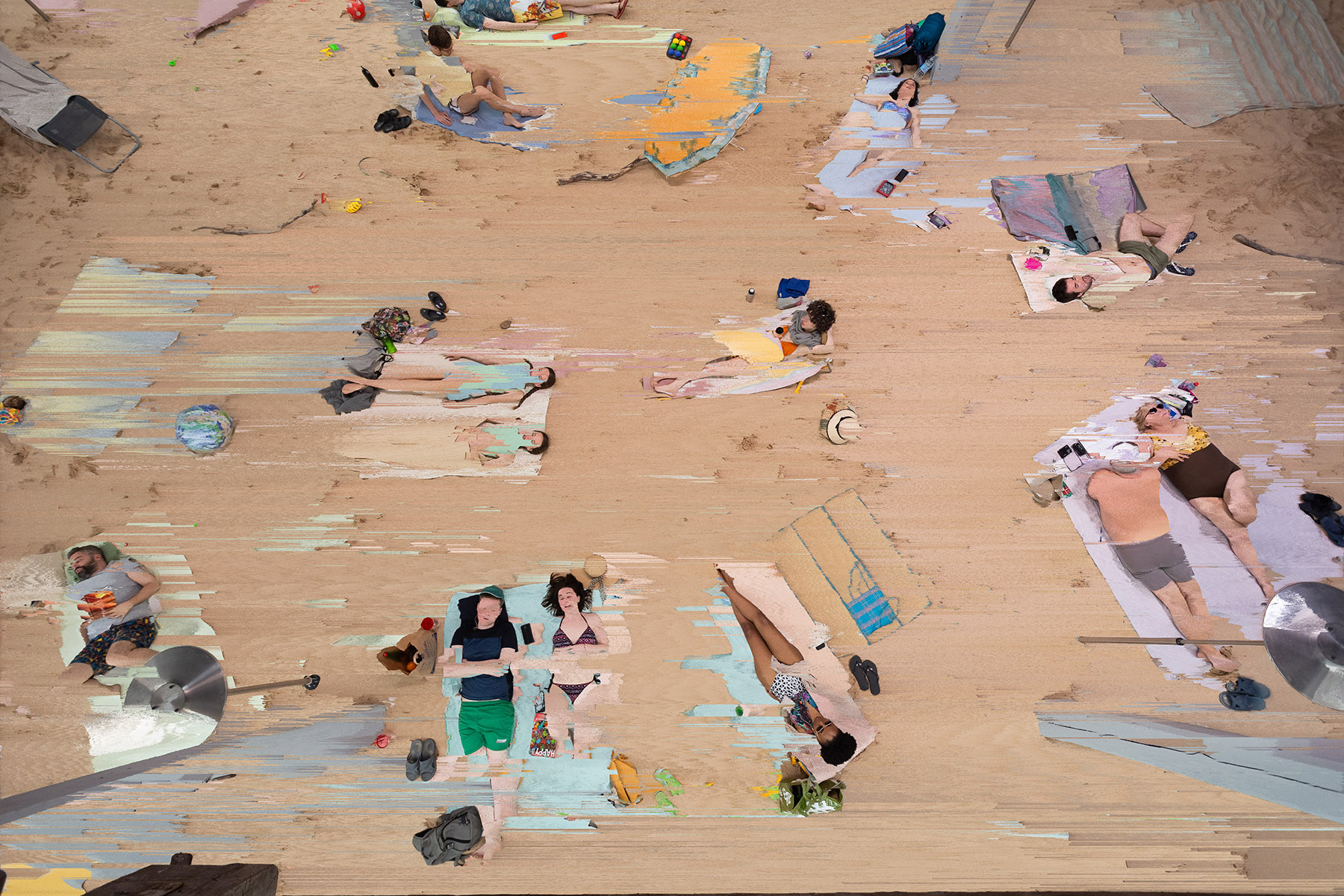 "I dream of art being present in all spheres of life—embedded in us from an early age. I see art as a means for encouraging people to see the world around us differently. I see art as a language; if it would enter the minds of political thinkers, social activists, it would add dimensions to our world. It would allow peoples' perceptions to shift." Agniya Mirgorodskaya, Founder and Commissioner,
Riga International Biennial of Contemporary Art (RIBOCA)
"Art should be intertwined with other subjects and fields. Art should not be created for the galleries. I find this problematic." Lina Lapelytė, Composer, Sound Artist, Music Performer and Performance Artist
"I am not interested in art created for professionals. For me, the future of art is outside of the art bubble; I want to see artists working more with society, i.e. researchers, rehabilitation homes, etc. The future of art is with the different minds open to connection and collaboration, not with the elitist art academies that are currently perpetuating homogenous environments for particular ideas and people." Justė Jonutytė, Curator, previously Director of the Artists'
Residency Program at the Rupert centre for art and education
Notes
Photography: "Sun & Sea (Marina)", Lithuanian pavilion at Venice Biennale. Photography by Andrej Vasilenko. Transformed by Tadas Svilainis for N WIND magazine.
i) Hiroaki Nakanishi, Modern Society Has Reached its Limits. Society 5.0 Will Liberate Us, Weforum.org, 9 January 2019.
ii) The Age of Surveillance Capitalism: The Fight for a Human Future at the New Frontier of Power (PublicAffairs, 2019) is a masterwork of original thinking and research in which author Shoshana Zuboff provides startling insights into the phenomenon she calls 'surveillance capitalism'. Zuboff is Charles Edward Wilson Professor of Business Administration Emeritus at Harvard Business School.
iii) Culture 3.0: A New Perspective for The EU 2014–2020 Structural Funds Programming, by Pier Luigi Sacco, European Expert Network on Culture (EENC), 2011. Pre-industrial Culture 1.0 was a system of patron-supported culture created almost exclusively for the enjoyment of the wealthiest members of society; the transaction between patron and artist was not considered a market transaction, but rather a symbolic 'mutual exchange of gifts'. With the Industrial Revolution, there was also a revolution in the means of producing art. Not only were more people able to produce culture, but culture was now also mass-produced (which elicited some backlash). This was Culture 2.0—although the production of culture and people's access to it was greatly increased, it was still a niche sector in the greater economy. With the dawn of the Digital Era, the nature of production and consumption of culture is changing again—this is Culture 3.0.
Links
Gaël Charbau
https://www.rigabiennial.com/riboca/team/agniya-mirgorodskaya
RIBOCA
Lina Lapelytė
Justė Jonutytė
Rupert centre for art and education